Work Hikes
Aug 6, 2017
InstantExporter, the product I was building, is feature-complete for what I set out to do and it's mostly sales work for now. So I'm spending a significant amount of time now thinking of startup ideas, researching market size and potential competitors, and testing them. Though I'm doing exactly what I want to be doing, it can get pretty frustrating to try and come up with ideas sometimes.
So I go on work hikes.
I initially started doing this to keep me away from online distractions. I can finally say, after sticking to the "no browsing before 7pm" plan for over 6 weeks, that online distractions are no longer an issue. Hope that dragon stays slain. But that's a post for a different day.
It is great to follow the threads of ideas while hiking in relative solitude. The redwoods that tower around me somehow help. I'm more productive than doing it in my apartment, staring at the computer screen.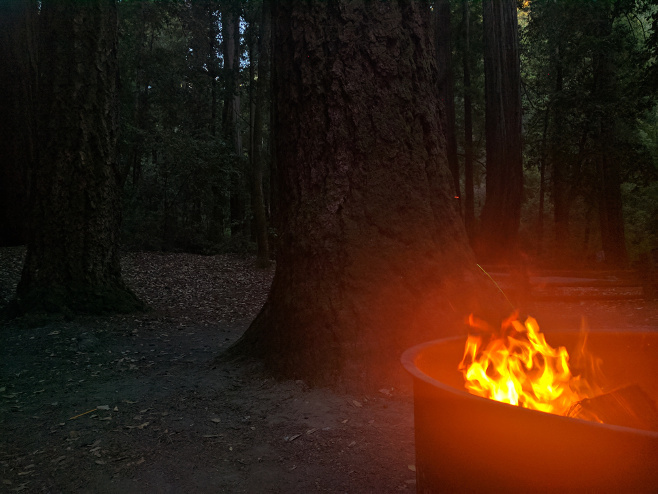 Campfire at Big Basin

more photos
Mostly I do day hikes near me, but I found camping to be a great change of pace too. I camped and hiked at Big Basin and that was very productive. I also came back quite refreshed.
When I want to stay in the city, Golden Gate Park is great for walking around while thinking hard on a subject. The whole park is fantastic, but the botanical garden is especially nice. It's free for San Francisco residents and $8 for everyone else. My favorite spot there, of course, is the redwood grove.
If you're thinking of trying something similar, check out bahiker.com. I got a lot of value out 60 Hikes Within 60 Miles : San Francisco, a book that the website owner has published, containing neatly summarized information from that website. Turns out there are similar books for other regions.