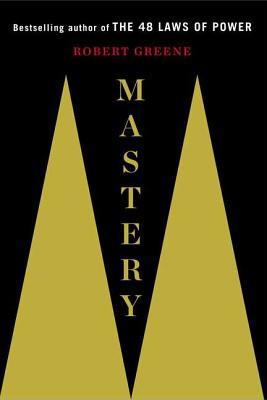 This was exactly the book I needed, while making some big changes to my work.
I'm dedicating more time towards what I hope would become my life's work and less time towards making money in the short and medium term. There is a lot take in. I definitely plan to listen to this audiobook again. Maybe even a few times.
I enjoyed the instructive and inspiring stories in the book.
The #1 New York Times bestselling sequel to The 48 Laws of Power Mastery synthesizes the years of research Robert Greene conducted while writing the international bestsellers The 48 Laws of Power, The 33 Strategies of War, and The Art of Seduction and demonstrates that the ultimate form of power is mastery itself. By analyzing the lives of such past masters as Charles Darwin, Benjamin Franklin, Albert Einstein, and Leonard da Vinci, as well as by interviewing nine contemporary masters, including tech guru Paul Graham and animal rights advocate Temple Grandin, Greene debunks our cultures many myths about genius and distills the wisdom of the ages to reveal the secret to greatness. With this seminal text as a guide, readers will learn how to unlock the passion within and become masters. From the Trade Paperback edition.
318 pages