Book :
Mindfulness in Plain English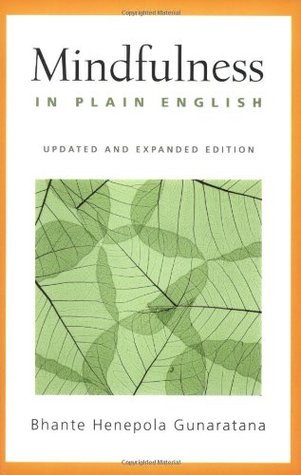 I haven't published any notes or reviews on this book yet.
A masterpiece. Jon Kabat-Zinn Since Mindfulness in Plain English was first published in 1994, it has become one of the bestselling and most influential books in the field of mindfulness. Its easy to see why. Author Bhante Gunaratana, a renowned meditation master, takes us step by step through the myths, realities, and benefits of meditation and the practice of mindfulness. The book showcases Bhantes trademark clarity and wit, ashe explores the tool of meditation, what it does, and how to make it work. This expanded edition includes the complete text of its predecessor along with a new chapter on cultivating loving kindness, an especially important topic in todaysworld. For anyone who is new to meditation, this is a great resource for learning how to live a more productive and peaceful life.
208 pages